Updated Dec 2015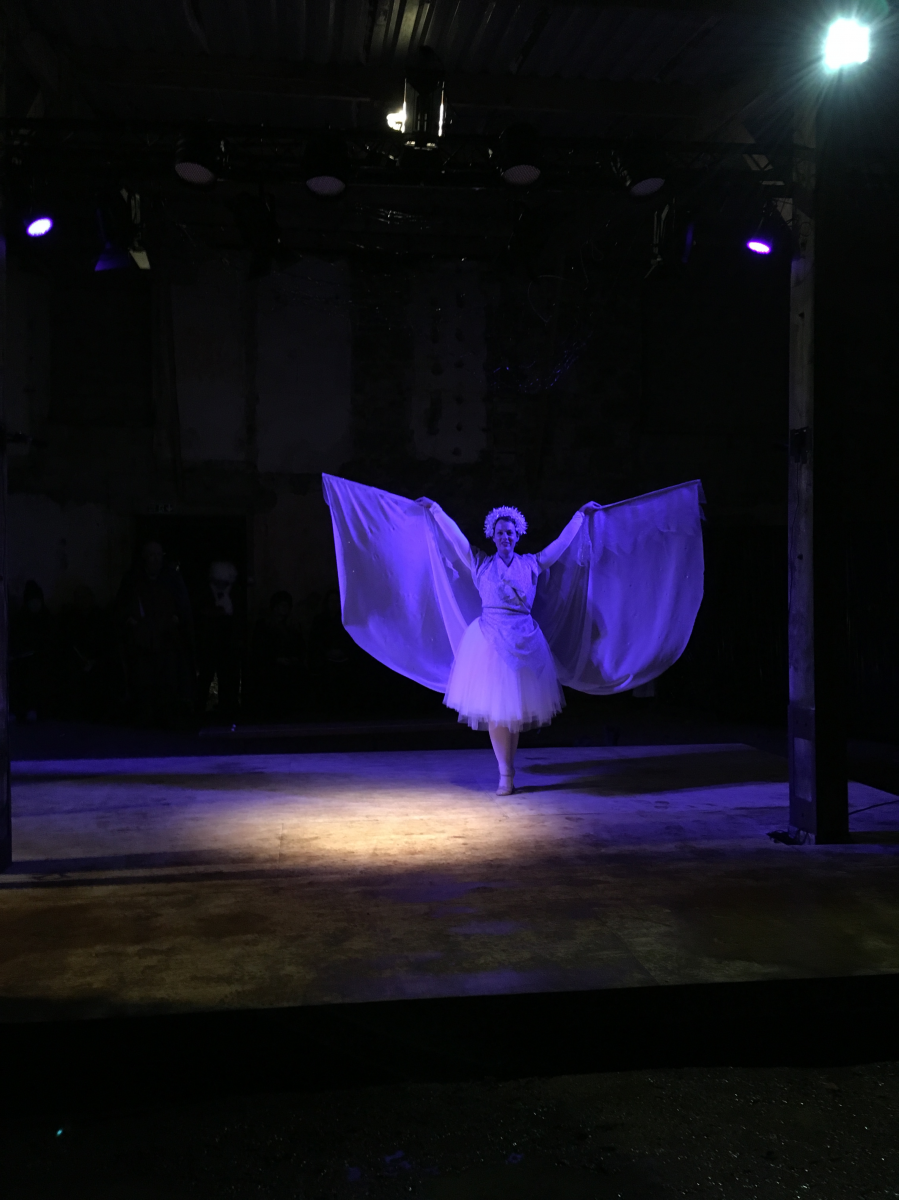 The Angel Gabriel appears to a terrified Mary, and tells her the good news that she is to bear the Son of God, our Saviour. Mary cannot believe this and just wants to flee back to her simple life. The Angel calms and reassures Mary, and the Good News is spread.
So went the opening scenes of 'Alternativity', played to a packed audience in the magic setting of Finzean House home farm steading, on 19th and 20th December 2015. The alternative Nativity was produced and directed by local artist Mel Shand , assisted by members of the community including the Church, and was featured on STV's 6 O'Clock news. Proceeds from the play will be donated to the Save the Children's Syrian Crisis Fund by the Portrait of Our Time organisation along with proceeds from other recent events. This scene shows the moment that Angel Gabriel appears, choreographed and danced by Alina Stevenson.
Our thanks go to Finzean Estate for the kind permission to use the steading.
We thank sponsors the Church of Scotland, Nexen Petroleum, Portrait of Our Time, EnQuest, Aboyne and Upper Deeside Rotary Club, Birse and Ballogie Community Council, Finzean Community Council, OTEAC, Feughdee West Community Council, Finzean Community Association and Marr Area Partnership.
Christmas Services
Come and join us for our Christingle service on 24th Dec at 6.30pm or on Christmas Day at 10.30. All are most welcome.
And - next Messy Church - 3rd Feb at 4.30 as usual. Our Messy Church is open to all ages, so come along, try some crafts and have a meal with us.

All are welcome in our Church, be they confirmed Christians, those new to the area, or families, visitors and individuals who would like to come and see what being a Christian is all about. We run a Creche and Junior Church during school terms. We are a friendly congregation who enjoy to remain after services for a cup of tea and a chat.
Click on 'Calendar' to see more about services and other church and community events.
.