Updated 4th July 2014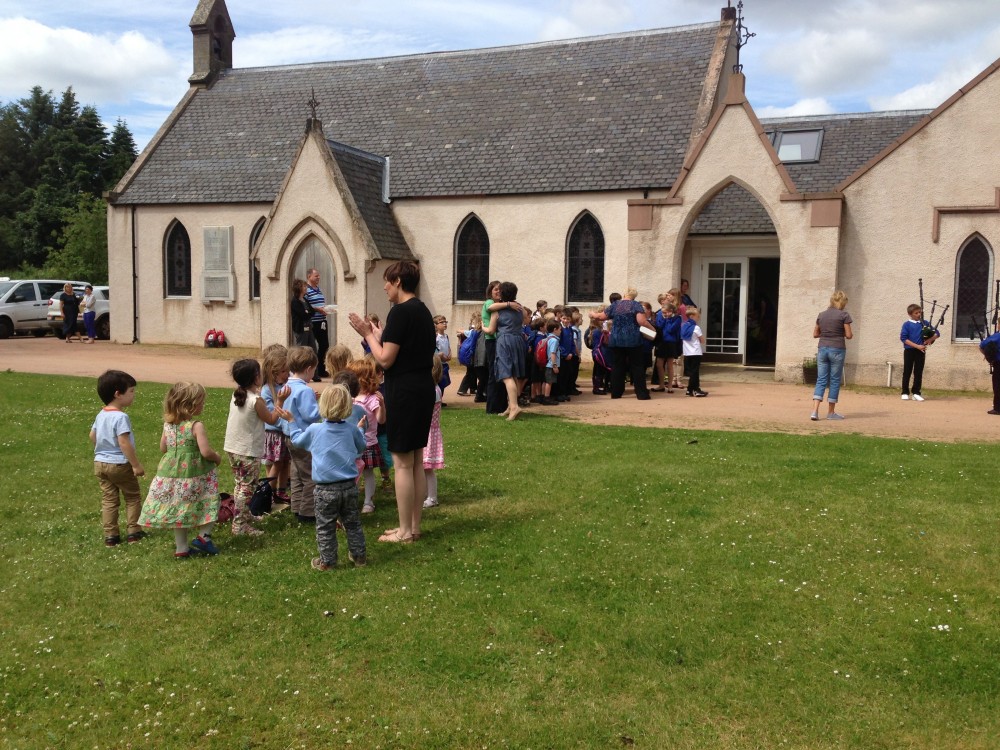 Finzean School held their end of term awards ceremony in the Church on 3rd July. The children entertained a full church, awards were given out and our Minister the Rev Anita Van der Wal spoke about the Fruits of the Spirit.
And a date for your diary - on 13th September there will be a sponsored walk in the Finzean area, with refreshments provided.
Update 7th July - The results of our talent audit are in the News section.
Each month we hold a 'Messy Church' from 4.30 to 6.30, midweek. This is an chance for those aged between 0 and 99 to enjoy some crafts and a light supper followed by a few songs. All are welcome including those who for one reason or another cannot make it to Church on Sundays. Click on Calendar for dates.
All are welcome in our Church, be they confirmed Christians, those new to the area, or families, visitors and individuals who would like to come and see what being a Christian is all about. We run a Creche and Junior Church during school terms. We are a friendly congregation who enjoy to remain after services for a cup of tea and a chat.
Click on 'Calendar' to see more about services and other church and community events.
.